Can your pet get the Corona virus?
Below are some links to helpful pages regarding Corona Virus and your pets.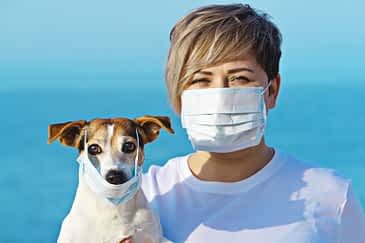 ---
The coronavirus 2019 (or COVID-19) disease, caused by the SARS-CoV-2 virus, is now on the lips of all news readers around the world. The epidemic which started in Wuhan, China, is now raging across the planet and was therefore declared a pandemic on March 11 by the director of the World Health Organization.
Can Dogs Get Coronavirus (COVID-19)? What We Know So Far (April 24, 2020)
---